<Pro. Chun T. Rim> Prof. Chun T. Rim (Nuclear Power Electronics and Robotics Lab) with Dept. of NQE, KAIST attended...
Professor Hee Cheon No was appointed as \'KEPCO Chair Professor\' starting from March 1st, 2015.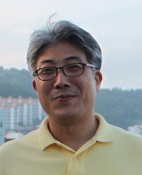 Prof. Hyun Gook Kang will receive the International Cooperation Award at the 44th Anniversary of KAIST's foundin...
---
---