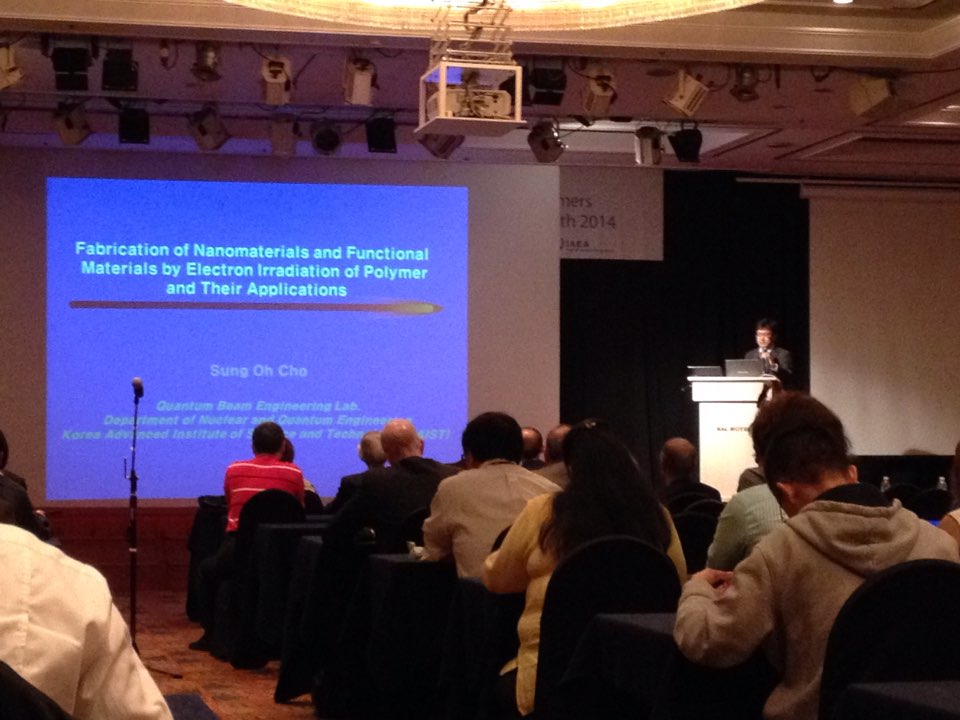 Prof. Sung Oh Cho, Keynote Speech in an International Conference Prof. Sung Oh Cho gave a...
Korean Society of Radiation Industry 2014 Venue: Jeju Korea Date : Oct 6-8, 2014 Paper Title : Sparse-view computed lami...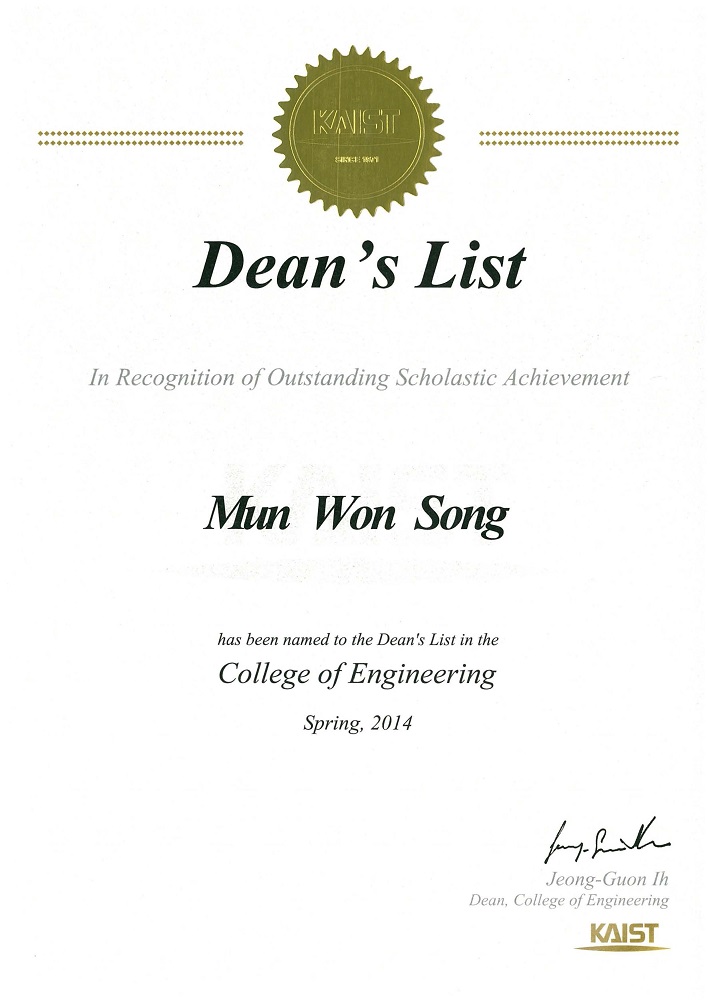 Mun Won SONG, has been named to the Dean\'s List in the College of Engineering Spring, 2014.
---
---